Rating:
The Casemaster Mini Pro is a quality case made of black leatherette and is ideal for keeping your darts organized and ready for play. This case offers a zipper closure and plenty of interior storage for extra flights, shafts and tips.
Holds 2 complete sets of darts

9 pockets for easy storage of accessories

Black leatherette

Belt clip

Product dimensions: 7.25 x 4.25 x 1 inces

Item model #: 36-0909-01

Product not included!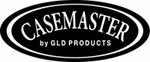 Casemaster ® Mini Pro Dart Case Reviews
Reviewed By: earl Jul 19, 2017
Rating:
Excellent case for the money. I'm a veteran and had my 101st patch sewn on it for a personal touch.

Reviewed By: Marge Apr 17, 2017
Rating:
I really like this case. It holds 2 sets of darts, with the flights on. Many pockets for flights. There is also a pocket behind the darts where you can keep tips or other things. It fits in my purse so I can always have my darts ready to go!

Reviewed By: clinton Nov 9, 2015
Rating:
its great all the pockets for all my flights and i don't have to take my flights off after and my chacker fits in at the bottom of the case it was a good buy iam very happy with it

Reviewed By: clinton Nov 2, 2015
Rating:
it is great don't have to dis mantil the darts they fit right in the case and lots of room for shafts and flights and even put my chaker at the bottom of the case it all fits

Reviewed By: maryann Mar 20, 2015
Rating:
i love it

Reviewed By: Todd Feb 23, 2012
Rating:
100% satisfaction. from shipping speed to product perfection.

Reviewed By: Thomas Mar 22, 2011
Rating:
Love the case...better than a small hard shell I had...not bulky, easier to carry everything.

Reviewed By: Brandon Mar 15, 2011
Rating:
Great case for the price. The case shape is nice, you can put the darts in and keep your flights on (not zipped closed all the way of course). Nice big pocket behind dart holders for whatever you need!

Reviewed By: Steve Nov 14, 2010
Rating:
This is a good flat profile case.

Reviewed By: emiliano Apr 6, 2010
Rating:
lots of compartments to carry everything I need for a night

Reviewed By: Jason Mar 12, 2010
Rating:
lots of pockets to keep accessories in. Have to take flights off to store.

Reviewed By: Lenora Apr 3, 2009
Rating:
perfect size. good quality. good price.

Reviewed By: Guy Feb 7, 2009
Rating:
Great Case. Holds 2 full sets of darts without me having to remove the flights. Carries many extra flights and tips. I would reccomend this case to anyone! I feel the price is one heck of a deal for what you get! Order this today and you won't be disappointed!

Reviewed By: Thomas Jan 27, 2009
Rating:

Reviewed By: paula Jul 8, 2008
Rating:
this item was the right case i needed for my darts

Reviewed By: poaula Jul 8, 2008
Rating:
i just received it and was astonished by the way it looked it makes it easier to carry my darts

Reviewed By: Lauren May 17, 2008
Rating:
Very good product

Reviewed By: Smith May 6, 2008
Rating:
I bought this case as a gift for my brother-in-law. He loved the compact size.

Reviewed By: Adam May 1, 2008
Rating:
This case is great. Its compact size makes it perfect to carry around. It holds everything you'd need, space for two sets of darts and plenty of extra shafts and flights.

Reviewed By: Jon Feb 25, 2008
Rating:
This case was exactly what I was looking for. Its small but carries everything I need for a dart night. I am happy with the quality and price. Great case!