Rating:
Casemaster Sinister Magnetic Dart Case
The Casemaster Accolade Dart Case will keep your darts and accessories organized. This case can hold one complete set of darts and is great for the darter on the go!
Richly embossed aluminum case

Holds 1 complete set of darts

3 mini sleeves for extra shafts

3 pockets for extra flights and wrenches

Product Dimensions: 1.2 x 2.8 x 6.8 inches

Item model #: 36-0401-01

Product not included!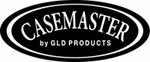 Casemaster ® Accolade Dart Case Reviews
Reviewed By: Colleen Aug 10, 2015
Rating:
We love or flag it looks great on my boat.

Reviewed By: Colleen Aug 7, 2015
Rating:
We love or flag it looks great on my boat.

Reviewed By: Cindy Mar 16, 2015
Rating:
Very nice case, but simply too small in every way.

Reviewed By: Jay Dec 17, 2014
Rating:
Considering the price point I am happy.

Reviewed By: Tom May 13, 2014
Rating:
Great price. Holds dart set nice and snuggly, easy to carry in pocket. will definitely get the bigger one.

Reviewed By: John Mar 6, 2014
Rating:
Was worried that it would be big and bulky. Just the opposite right size and light weight.

Reviewed By: Crystal Apr 11, 2013
Rating:
This is a decent case. Its a bit of a snug fit for the flights when u close the case and the doubble loop thing is weird. Also there should be a pocket for tips but there is not. It is an ok case for someone who has never had a case and doesn't play much to carry a lot of extra supplies.

Reviewed By: TJ Apr 27, 2012
Rating:
Nice hard case but elastic bands are little to close to the ends.

Reviewed By: Craig Feb 16, 2012
Rating:

Reviewed By: Greg Jul 26, 2011
Rating:
Decent quality, good price, shipped and received promptly. My only concern is that to fit three darts, fully assembled into the case without crushing the flights requires a bit of finessing. I think the tolerances in the engineering for the case is too tight. I have to use my pinky while closing the case to move the flight further inside the case so it does not get crushed by the edge of the case when I close it.

Reviewed By: Jason Feb 24, 2011
Rating:
great quality case, but the big drawback is that there isn't enough room in the case for keeping the flight on the darts themselves. If the case itself was another inch deeper and wider, it would be absolutely perfect...

Reviewed By: Megan Jan 22, 2011
Rating:
A must have!!!!!!!

Reviewed By: Stephanie Dec 29, 2010
Rating:
Was given as a gift.....

Reviewed By: Brandan Oct 14, 2010
Rating:
I acutally bought this case for my wife and she loves it. She is just starting out so I figured she would need her own case. Its just the right size and has the perfect styling.

Reviewed By: Bruce Oct 4, 2010
Rating:
Nice case. The shaft sleeves are a little tight but all is is well.

Reviewed By: Todd Jul 5, 2010
Rating:
Nice case. Strong, and fits easily in a pocket. Extra flight pockets are too tight, other than that, no issues.

Reviewed By: bill Feb 24, 2010
Rating:
small,sleek,good hard case for a set of darts

Reviewed By: Leo Feb 24, 2010
Rating:
Very nice quality, which it had extra room on top for the flights.

Reviewed By: Shane O. Jan 18, 2010
Rating:
Slim light and simple but stretchy holders are too close to end damaging flights sliding the darts in.

Reviewed By: jodie Dec 17, 2009
Rating: