Casemaster Super Bee Black Dart Case
The Casemaster Super Bee Dart Case is a great way to keep your bee darts organized without taking up a lot of space. This slim case is great for travel!
Durable black nylon exterior

Holds 1 complete set of bee darts

4 pockets for extra flights and wrenches

1 mesh loop for storage

Product dimensions: 5.25 x 2.75 x 1 inches

Item model #: 36-0556-01

Pr

oduct not included!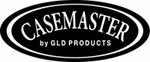 Casemaster ® Super Bee Dart Case Reviews
Reviewed By: Ariel Jan 7, 2016
Rating:
Purchased for boyfriend, did not realize the case was meant for the bee size darts but it fits normal size when the flights are taken off so its great for those as well!

Reviewed By: Gwynne Apr 27, 2015
Rating:
I like the small size but the pockets inside are sewn down the middle making it hard to put anything into them. Hard to store anything but the darts.

Reviewed By: Laura May 17, 2012
Rating:
Great case, fit in anywhere.

Reviewed By: Pat Feb 10, 2012
Rating:
Good for what it is. I dont like that I have to remove my flights or squish them to close the case. The first time I put my Atomic bees in it the elastic that holds them snapped. The quality and worksmanship is non-existent. but for five bucks what do you expect?

Reviewed By: Josh Mar 22, 2011
Rating:
Small enough to fit in your pocket but big enough to carry a lot of equipment.

Reviewed By: Michelle Oct 22, 2010
Rating:
I love my case but my bees are deep gnarled darts, and they don't like to go into the elastic bands too well. and the velcro on the little pocket would be better if it were HALF the width it is now, so you can actually get into the pocket!

Reviewed By: josh Sep 21, 2010
Rating:
Also bought this for e-cigs, holds 10 cartomizers and 3 510 batteries perfectly.

Reviewed By: Karyl Aug 31, 2010
Rating:
Very good case! Small enough to fit in my pocket and yet large enough to hold two sets of darts and extra tips. Love it!

Reviewed By: Dave Jul 24, 2010
Rating:
fast transaction, best price, fair quality of product, though it was very inexpensive.

Reviewed By: John Jul 22, 2010
Rating:

Reviewed By: Audrey Feb 15, 2010
Rating:
Love this. Am using this for my Electronic Cigarette and it is perfect!

Reviewed By: Andrew Jan 5, 2010
Rating:
Perfect size for my daughters small darts

Reviewed By: Craig Nov 29, 2009
Rating:
It is the perfect compact dart case! It is well constructed at a great price!

Reviewed By: David Apr 17, 2009
Rating:
Great case just like the one that come with some bee darts

Reviewed By: Mathew Jan 29, 2009
Rating:
The case is great, i have full size soft-tips and the only downside is that i have to take the flights off every time i put them back in the case.

Reviewed By: Sherry Dec 3, 2008
Rating:

Reviewed By: Gina Aug 15, 2008
Rating:

Reviewed By: Tiffany Jun 24, 2008
Rating:
Love my little case, perfect companion to the darts!

Reviewed By: Britni Apr 20, 2008
Rating: