Product Number:
36-0901-01
Rating:
The Casemaster Elite Jr. Dart Case is a very practical case for any dart player looking to keep their darts organized and protected. This case has durable nylon to keep moisture out.
Foam cushioned inserts

Holds 2 complete sets of darts

2 storage tubes for accessories

6 pockets for darting accessories

Durable nylon

Product dimensions: 7.25 x 4.25 x 3

Item model #: 36-0901-01

Product not included!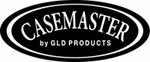 Casemaster ® Elite Jr. Dart Case Reviews
Reviewed By: Greg Jan 10, 2014
Rating:
This case is great. Fits both sets of darts (16 & 18g) with ease. Plenty of room for extra tips and shafts in the two provided tubes. Would recommend to anyone. The only negative thing I can come up with is that it was a little larger then I was expecting. But still a great sturdy case.

Reviewed By: Scott Jan 22, 2013
Rating:
Great case. More than enough room and well built

Reviewed By: scott Jan 19, 2012
Rating:
best case i ever bought, plenty of room and durable

Reviewed By: John Oct 27, 2011
Rating:
Just what I had hoped it would be and fit my needs perfectly. No problems following the order process, and received the order quickly

Reviewed By: Shaun Sep 21, 2011
Rating:
A nice mediums sized case that can actually accommodate up to four sets of darts if you doubledeck the darts with flights at opposite ends. I don't find the plastic tube containers too useful. They work for chalk but you don't need two of them for this. I will probably such leave one of these out.

Reviewed By: Peggy May 25, 2011
Rating:

Reviewed By: Bluhm Dec 13, 2010
Rating:

Reviewed By: Doug Oct 27, 2010
Rating:
really great item with lots of storage space. darts are held firmly in place with foam cutouts, accessories are kept together with tubes and spacious pockets to hold the rest!...and zipper seals it all up for easy travel!

Reviewed By: Bridget May 10, 2010
Rating:
The case came very quickly and is great quality! Thanks so much and will absolutely order again!

Reviewed By: Pam Feb 16, 2010
Rating:
Like the case a lot.