Rating:





The Casemaster Pro Dart Case is a sharp case made of black leatherette will make any dart player look like a pro. Very classy case includes lots of storage space for darts and accessories.
Foam cushioned inserts

Holds 3 complete sets of darts (Note: There are only 8 slots for darts, last dart sits on top of foam)

4 storage tubes for accessories

15 pockets for easy storage of accessories

Black leatherette

Product dimensions: 10.5 x 8 x 2.25 inches

Item model #: 36-0908-01

Product not included!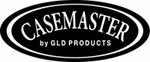 Casemaster The Pro Dart Case Reviews
Reviewed By: Scott Mar 12, 2016
Rating:
Very nice and holds all 9 of my darts in place. Half the price if the ones I can find by me. Keep up the good job. Plenty of storage for all my stuff also.

Reviewed By: Peter Oct 19, 2015
Rating:
Just what I need to hold 3 sets of darts and accessories!

Reviewed By: Donald May 26, 2014
Rating:
This is a great case, it has space for all the darts that I need to have with me. There's also places to keep extra flights, tips ect. I would recommend this to anyone who wants to keep all that is needed in one place.

Reviewed By: Nancy Feb 20, 2013
Rating:
Great size. Lots of room for everything!

Reviewed By: Mark Feb 19, 2013
Rating:
This case holds everything I need n more.

Reviewed By: elliott Jan 25, 2013
Rating:
I thank you greatly , enjoy it very much.

Reviewed By: keith Feb 24, 2012
Rating:
thanks as advertised very fast shipping

Reviewed By: Mike Jan 29, 2012
Rating:
Nice case, has plenty of room for parts.

Reviewed By: Stephanie Dec 29, 2011
Rating:
Nice case. Plenty of room.

Reviewed By: Ricky Aug 17, 2011
Rating:

Reviewed By: DYLAN Aug 15, 2011
Rating:

Reviewed By: Ray Jul 23, 2011
Rating:
Same problem as above with it only having 8 slots instead of 9 for holding darts, other than that a very good sturdy case with room to carry everything a darts player would need.

Reviewed By: steven Jun 23, 2011
Rating:
Very nice case. Sturdy and plenty of room for almost anything. Only reason it got 4 instead of 5 was because the styrofoam slots that hold the darts in place have 8 slots not 9 that should be there to hold a full 3 sets of darts.