Mainstreet Classics rekindles family fun the way it was done on the streets of America in years past. Mainstreet Classics packs traditional games into a unique stylish package and games are encased in high grade black leatherette cases. Most cases have double reversed white stitching and backgammon has a suede playing field. Mainstreet Classics is sure to entertain.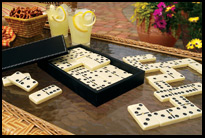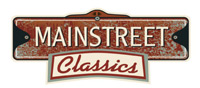 Leatherette storage case

Set of double-six dominoes

Playing instructions
Mainstreet Classics Classic Domino Set Reviews
The Mainstreet Classics Classic Domino Set has not yet been reviewed.