LaserBitz Modular Dart System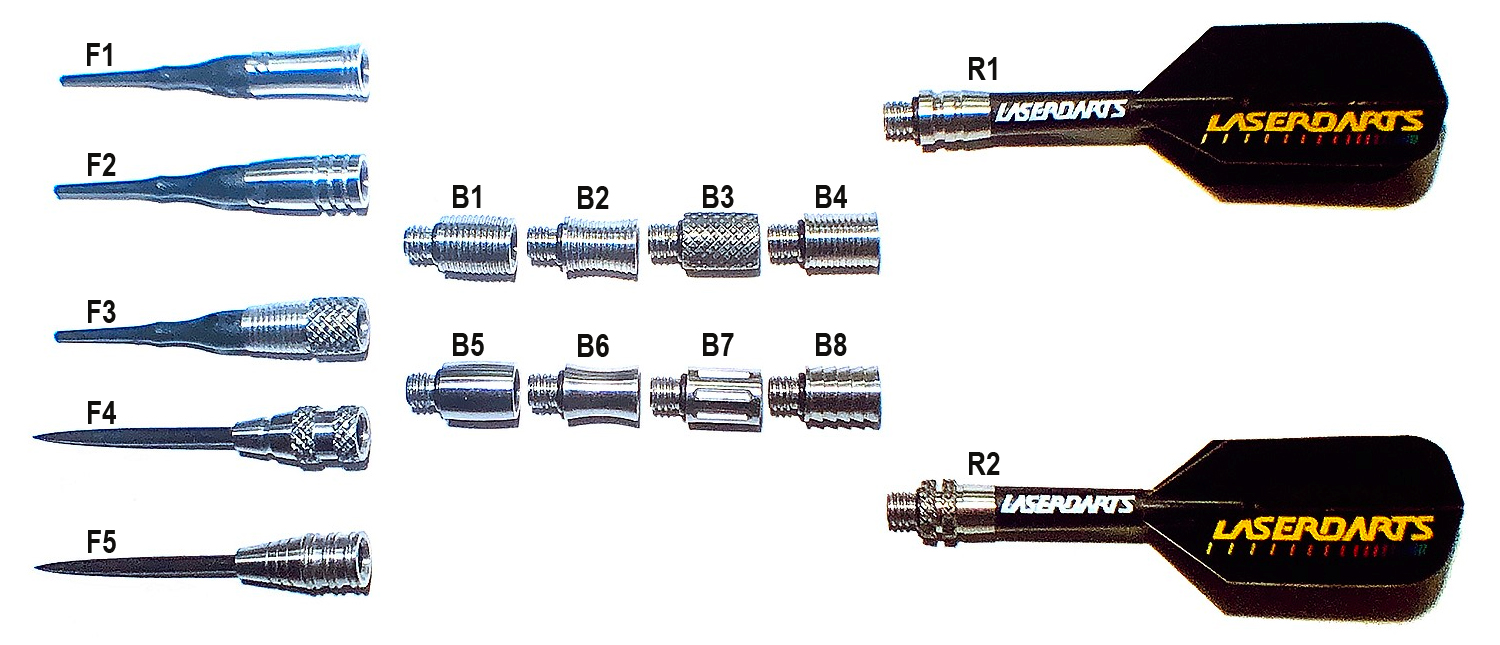 The first fully customizable dart, brought to you by Laserdarts™ We know that custom darts are expensive, now create your own with Laserbitz (Patent Pending)! With Laserbits, build an interchangeable dart to your liking. Each Bit is precision machined with 2ba threading that screws into each other. There are 2 specific front ends for Steel tip and 3 for Soft tip, 2 different back ends, and 8 different middle sections to mix or match. Put your grips where you want it. All Bitz are sold in sets of 3. Since Laserbitz are part of the Laserdart family, they are covered by the same Lifetime Warranty.
THESE ARE NEW SPECIAL ORDER ITEMS AND MAY TAKE EXTRA TIME TO SHIP
LaserBitz Steel Tip Bitz HD-L
Manufacturer: Laserdarts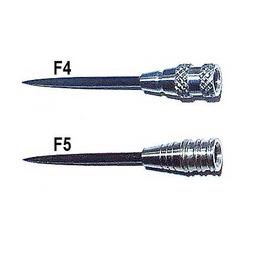 Details
Product Numbers:
LSBZF2, LSBZF1
LaserBitz Barrel Segments HD-LBZ
Manufacturer: Laserdarts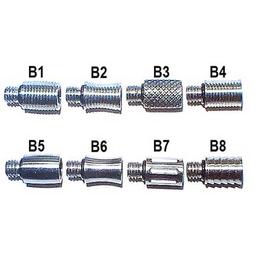 Details
2 Sets of Bitz Recommended for Normal Length, Weight dart.
Product Numbers:
LBZ8-5.0G, LBZ7-4.0G, LBZ3-5.0G, LBZ4-4.0G, LBZ6-5.0G, LBZ2-4.0G, LBZ1-4.5G, LBZ5-4.5G, LBZ4-4.5G
LaserBitz Rear/Shaft Bitz HD-LBZR
Manufacturer: Laserdarts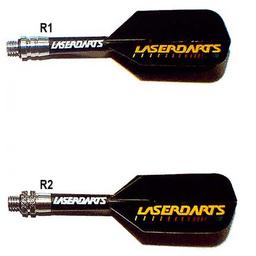 Details
Product Numbers:
LBZR1, LBZR2