Bottelsen GT Dart Shaft BLACK GT650BK
Product Num: GT650BK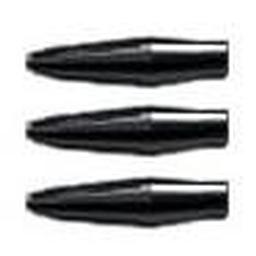 Rating:





Easier than ever to install and remove! Now Stronger and More Efficient with O-Rings to ensure secure, locked shafts every time!
3 Shafts
3 Set Screws
Now also with O-Rings
Length= 0.65"
Bottelsen GT Dart Shaft BLACK GT650BK Reviews
Reviewed By: Tony May 13, 2016
Rating:
Fast delivery,just as described,well pleased.

Reviewed By: Tony May 13, 2016
Rating:

Reviewed By: Ryan Mar 4, 2011
Rating:
I agree with Les. Shorter the dart=easier control. Also easier to stack darts, and with GT hammerheads you normally dont have any room to spare

Reviewed By: Les Jun 9, 2008
Rating:
Dead on... Just as expected. I had trouble with the longer shafts, my dart wouldn't stay the coarse and the back end had a tendancy to block my next shot. Now, with the shorter shafts, the dart hits exactly where I aim and the flight stays in line with the point... Giving me an open target for my next dart. I recommend this product.