Rating:




The Casemaster Wallet Dart Case is great to keep your set of darts and accessories organized. This case is great for traveling because of its small size.
Compact size

Durable black leatherette

Holds 1 complete set of darts

7 pockets for easy storage

Belt loop on back

Product dimensions: 7 x 3.5 x 1 inches

Item model #: 36-0913-01

Product not included!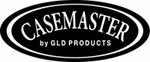 Casemaster ® Wallet Dart Case Reviews
Reviewed By: Roger Mar 24, 2014
Rating:
Case is very small.

Reviewed By: Jason Mar 15, 2014
Rating:

Reviewed By: Pc Apr 25, 2012
Rating:
For the price it's okay. But you have to remove the flights.

Reviewed By: Micahel Feb 8, 2012
Rating:
I love this case i had been looking for something a little smaller and easier to carry my darts around this definetly fits the bill!!

Reviewed By: Cattie Dec 13, 2011
Rating:
I bought this for my step dad sice he's been needing something different to carry his darts the case is just the right size and can carry everything he needs, I'm more then sure he will like it!!!

Reviewed By: Barry Mar 19, 2011
Rating:
I've carried one for two years, and decided to get a fresh one, and give my previous one to a friend in need. I like the extra pocket on the front on the new model, Even though I've always been able to fit more than enough accessories before.

Reviewed By: Jae May 24, 2010
Rating:
Awesome product! It's perfect for your back pocket but is big enough to carry a set of darts, a few sets of flights and a set of shafts. I highly recommend it.

Reviewed By: frank Feb 5, 2010
Rating:
geart product, great price...

Reviewed By: james Jul 21, 2009
Rating:
great product very convient to use. Slim and easy to tuck away in your pocket unlike many other bulky cases. Item was shipped very fast.