Rating:
The Casemaster Quiver Dart Case is a soft nylon case that comes with a zipper closure and clips your waistband for easy access to your darts and supplies. The interior features secure storage for one set of darts as well as other accessories.
Durable black nylong exterior

Holds 1 complete set of darts

6 pockets for extra flights and dart wrenches

1 mesh pocket with velcro

Belt clip

Product dimensions: 7 x 3.5 x 1 inches

Item model #: 36-0555-01

Product not included!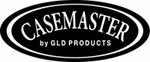 Casemaster ® Quiver Dart Case Reviews
Reviewed By: Remi Mar 13, 2016
Rating:
No complaints, well constructed and fits 3 full sized darts with the flights on without crushing them, while still being compact. Excellent product for the money

Reviewed By: Jim Oct 12, 2015
Rating:
Nice case for the money. Yes, full size darts with full size flights fit.

Reviewed By: Gene Jan 22, 2015
Rating:
Love it. Just the right size. Good construction.

Reviewed By: George Jan 30, 2014
Rating:
Very simple case!

Reviewed By: Bryan May 15, 2012
Rating:
Very nice case for a set of darts. Holds everything I need including backup parts. I like the belt clip.

Reviewed By: Charlie May 14, 2012
Rating:
A great inexpensive case.

Reviewed By: Jerry Apr 2, 2012
Rating:

Reviewed By: Mik Sep 14, 2011
Rating:

Reviewed By: Bruce Oct 8, 2010
Rating:
I should have ordered the roomier case.

Reviewed By: Gary May 25, 2010
Rating:
Not enough thickness to close the case with full size flights on the darts. The narrower flights are iffy. Overall though it is a nice compact case that doesn't clutter my glove box.

Reviewed By: Robert Nov 11, 2009
Rating:

Reviewed By: Simon May 3, 2009
Rating:
Love them! Great web site!! Tell all your friends!

Reviewed By: Richard Apr 14, 2009
Rating:
great case for the price, super fast shipping.

Reviewed By: Jamie Nov 14, 2008
Rating:
Love it, holds my darts and all my flights and extra tips

Reviewed By: matthew Mar 17, 2008
Rating:
This case is a great buy. It's light weight and carries your darts without a worry of breaking tips. I love this case.