Rating:




The Casemaster Elite Dart Case is a durable and attractive dart case made with a nylon exterior to keep moisture out.  A great case to keep organized!
Two foam cushioned inserts

Holds 3 complete sets of darts

4 storage tuns for dart accessories

Large center pocket with zipper

7 pockets

Durable nylong

Product dimensions: 7.25 x 7.75 x 4 inches

Item model #: 36-0903-01

Product not included!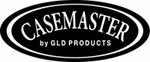 Casemaster ® Elite Dart Case Reviews
Reviewed By: justin Oct 17, 2016
Rating:
Great case with plenty of space for accessories. Very satisfied with the product.

Reviewed By: Brenda Nov 18, 2013
Rating:
LOVE LOVE LOVE this case. Last one lasted me approx. 15 years. So I am confident this one will last just as long. LOTS of room for any supplies. Even have a pusher and pliers for removing broken tips from board in the case. Definitely worth the purchase. Only wish there were different colors to choose from.

Reviewed By: Johnny Mar 26, 2012
Rating:
Nice case I'm happy with it.

Reviewed By: debra Nov 29, 2011
Rating:
I play on a ladies dart league and this dart case is perfect. Not only can I put my dart supplies but also my keys, money and whatever I need to bring with me.

Reviewed By: William May 6, 2010
Rating:
I do have some buyer's remorse on this one. I was looking for something that held the darts a little more securely than the gray spongy foam. As fantastically well built at this thing is, it seems that there could be something better for the darts themselves.

Reviewed By: Terrie Jan 15, 2010
Rating:
Very nice case. My husband and I have every thing in the case with plenty of room. We have 3 sets of darts and all that goes with them.

Reviewed By: Jose Feb 16, 2009
Rating:
It is okey, it looks a lot better on the web page.