McDermott Element Pool Cues
Element cuse utillze multiple strands of thin carbon fiber, overlapped and reinforced with our resin fiber-polymer. This combination makes them incredibly strong for their weight, while resisting warpage and moisture. The high strength-to-weight ratio provides optimal balance while maximizing the power and stability of your stroke.
All Element cues come standard 18oz., and are equipped to accomodate Element's adjustable weight bolt system. Each weight section adds 1oz. to the cue capable of weighing 21oz.
Featured!

McDermott Element Series Pool Cue ELEM07

Product Num: ELEM07

Manufacturer: McDermott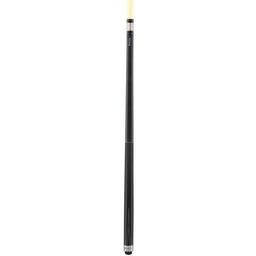 Details