Add-a-gram 2BA Brass

Product Num: 37-1101
Manufacturer:
GLD Products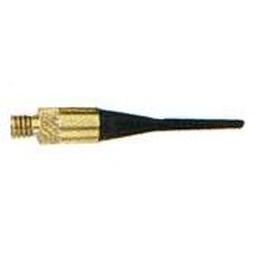 Rating:





2 grams.

Comes as a 3 count package.Replacement add-a-grams adjust the weight of your darts.
Add-a-gram 2BA Brass
Reviews
Reviewed By: Charles Mar 26, 2011
Rating:
I have a very nice set of darts but they were a little light. The add-a-gram tip was perfect.

Reviewed By: .Sue Mar 3, 2011
Rating:
Handy add on weights instead of keep buying heavier darts

Reviewed By: Jack Jan 29, 2010
Rating:
Great product like the way help the control of the dart

Reviewed By: Richard Jan 13, 2009
Rating:
These things make a huge difference on light darts. Bought these for my wife's mini darts and they made a big improvement on dart to board contact. Used with the 2BA Tufflex dart tips SS, they are killer on the board.